ふりがな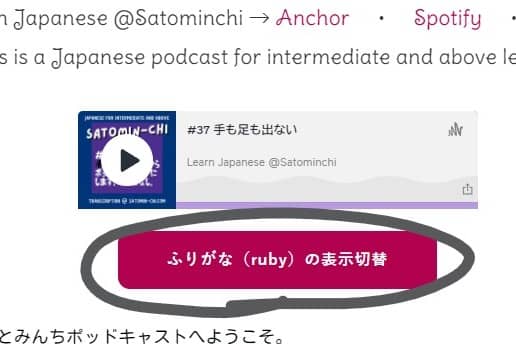 ふりがな(ruby)ボタンを押すと、ふりがなをつけたり消したりすることができます。
---
Click the button "Ruby" to show how to read Kanjis.
単語の意味と動詞の活用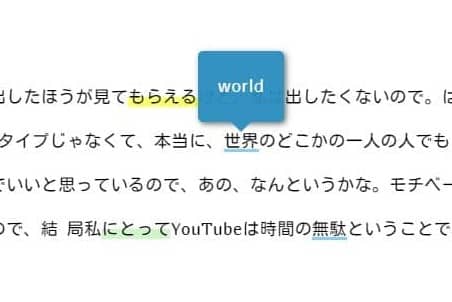 水色のアンダーラインがある単語は、マウスオーバーすることで意味をチェックできます。 また黄色いマーカーは、N4以上の動詞の活用です。こちらもマウスオーバーすることで活用をチェックできます。
---
Hover over the word that has a blue underline with your mouse to show its meaning. Also, the yellow marker is a verb conjugation above N4 level. You can check which conjugation it is, as well.
文法ポイント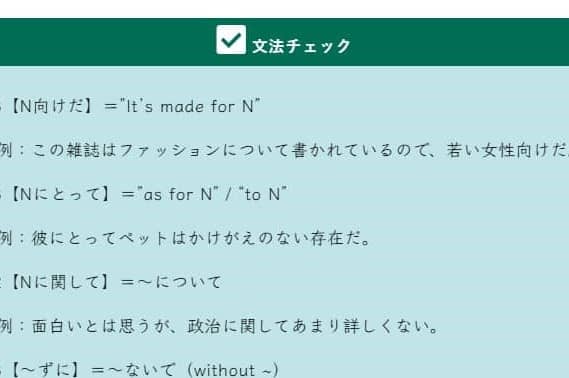 緑色のマーカーは、N3以上の文法です。ページの下の方に簡単な説明と例文があります。
---
The green marker is for the grammar above N3 level. There are explanation and some examples at the bottom of the page.